5 Marketing Strategies for Small Businesses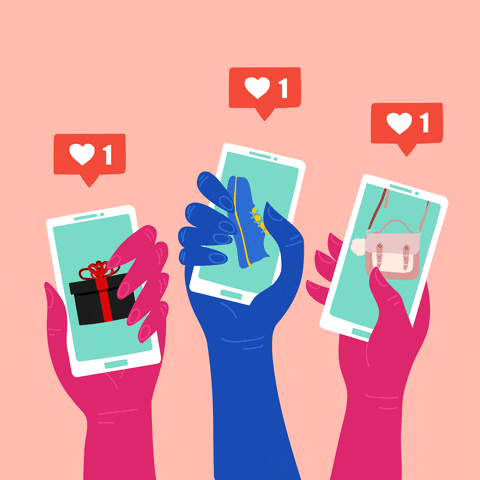 When you're a small business, marketing can feel like an uphill battle. You know you need to be out there, but it's not always clear how to do that without going bankrupt in the process. Luckily for you, we've got five tried-and-true tactics that will help your small business stand out from the crowd.
Digital marketing is powerful for small businesses, because it gives them a chance to compete with big companies without spending big money!


Digital marketing relies on technology and the internet to reach out to consumers, so it's much cheaper than traditional marketing techniques like print advertisements and TV commercials.
You can do digital marketing yourself or hire a freelancer or agency who can help your business get noticed online. Social media is one of the fastest growing digital marketing strategies, as many people have started using Facebook, Twitter, Instagram and other social media platforms every day. By posting daily updates about your business on these platforms you'll be able to reach out to potential customers who might not know about what you're doing otherwise!
Social Media Marketing
Social media marketing is an easy and effective way to build brand awareness, interact with customers and even create loyalty. Social media is also a great tool for businesses looking to establish authority in their industry or niche.
Social media marketing is the process of gaining traffic or attention through social media sites (e.g., Facebook, Twitter, LinkedIn), blogs, video sharing platforms (e.g., YouTube), news websites and any other website that allows for an environment of user interaction and content creation.
Search Engine Optimization (SEO)
Search Engine Optimization (SEO) is the process of optimizing your website to rank higher in the search engine results pages (SERPs).
To achieve this, you need to use SEO strategies that include on-page optimization, off-page optimization and site structure. Contact Soulful Media Marketing to help set this up for your website!
Content Marketing (blogging and video)
Content marketing is a great way to attract traffic to your website, build trust with your customers, and generate leads. If you have a strong social media presence, content marketing can be used as an amplifier for existing content that you have on platforms like Facebook or Instagram (the "owned" channels) in addition to generating new ones like blog posts (the "earned" channels).
Content marketing also helps you build your brand and reputation by creating relevant and interesting pieces of information that are likely to catch the eye of potential clients. These days people want brands they can relate to—so make sure yours stands out from the crowd by being authentic!
Google My Business
Google My Business is a free tool that helps businesses with their online presence. With this tool, you can claim your listing and add photos and other information to it. You can manage your listing from your business dashboard, which will help you keep track of all the important details about your business—including opening hours, contact information and more.
Google My Business helps you get found on Google Maps and Google Search so customers can find you easily when they're looking for something specific in their area or within a certain distance from where they live or work.
If there are other local businesses related to yours (like restaurants), then use keywords in their titles so that people searching for those keywords will find them too!


Conclusion
There's no question that digital marketing is an important part of any small business' marketing strategy. It offers a lot of advantages, including the ability to reach customers directly and at a low cost. But it can also be intimidating for small businesses who aren't sure where or how to start—especially if they don't have much experience with technology! Fortunately, there are plenty of resources out there for people who want help with their digital marketing efforts. Whether you're looking for information on social media platforms like Facebook or Twitter; tips on SEO techniques like getting more links from other websites; or advice about content strategies like blogging and video creation - Soulful Media Marketing has the strategies to help your business succeed!